Classic Cat Scratcher Unscented / 55 x 33 x 5 cm
Cat Stuff® Scratching Post is eco friendly. Made from corrugated cardboard and glued with starch glue. It is durable and lasts up to year. Your cat can sharpen its claws there, stretch and have a good nap. You can write the cat's name on it. It is recommended to use a vacuum cleaner to care for it, but do not wash it. Size 55 x 33 x 5 cm. Weight 1.3 kg.
Customer reviews
★★★★★
Gerda E., 29 Mar, 2023
Hea toode ning kiire vea korrastamine
★★★★★
Agnė V., 28 Feb, 2023
Katė tokias mėgsta, tai pirkau be kvapo. Didelė, tilptų keturios katės. Kartais tokios draskyklės būna labai minkštos. Jau po savaitės draskymo kampai nuplyšta. Šita labai kieta ir patvari. Atėjo gražiai supakuota.
★★★★★
Rasa S., 3 Feb, 2023
Manau visoms katems tinka mes naudojam patenkinti.
★★★★★
Virginija K., 29 Jan, 2023
Super, labai aukštos kokybės ir dydis labai geras, katukams labai patiko. Ačiū Jums. Rekomenduoju 100%.
★★★★★
Kristel M., 19 Jan, 2023
Kiisule väga meeldis
★★★★★
Anne N., 13 Jan, 2023
Seda tööriista meie kassikesed kiitsid väga ja kasutavad igaäevaselt!!!😺
★★★★★
Anne M., 2 Jan, 2023
Aitäh ! Kassid võtsid selle kraapimismati omaks ja kasutavad seda meelsasti. Mulle meeldib, et see on lihtne, praktiline ja vist ka taaskasutus materjalist.
★★★★★
Aive, 23 Dec, 2022
Minu kassile meeldib, peab seda enda territooriumiks, kraabib ja ka magab seal vahel. Tellisin juba teise, kuna esimene sai väga ära kraabitud.
★★★★★
Lina K., 22 Dec, 2022
Seniai perkame šias draskykles. Puikios! Katinas į jas ir nagus drasko, ir pamiega ant jų. Draskyklės užtenka keliems mėnesiams.
"The most beloved. Even sleeps on it😻"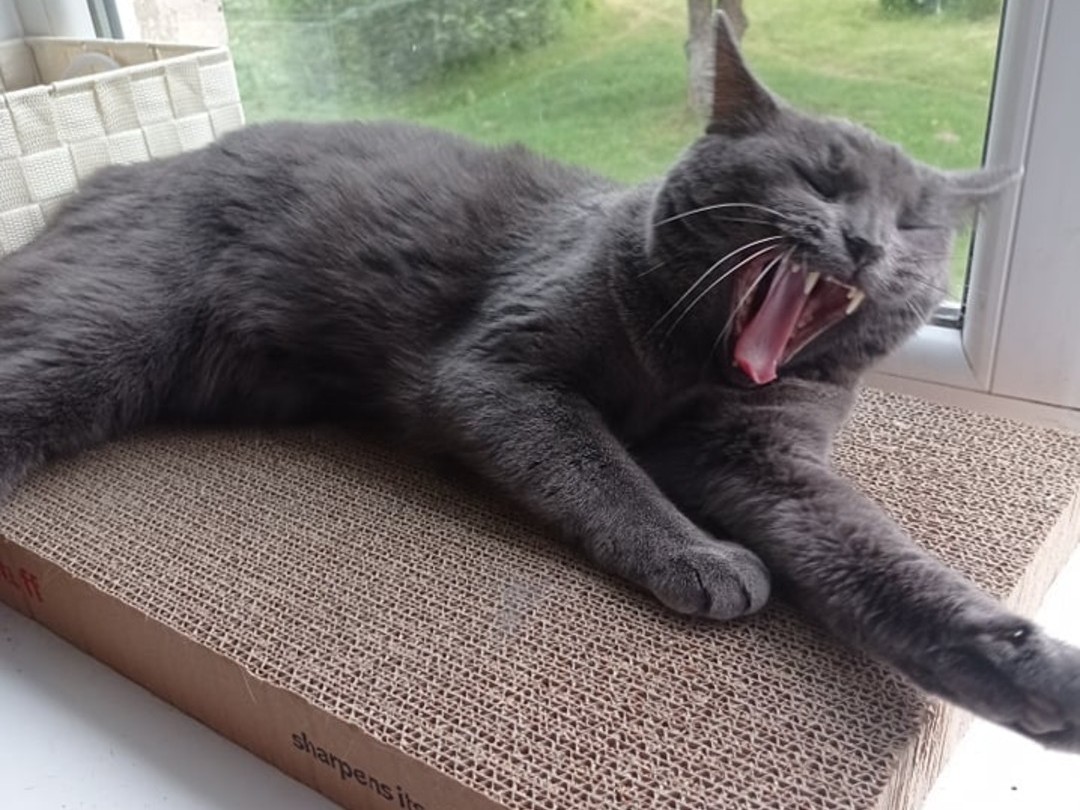 FREE SHIPPING FROM 19.85 EUR